I HEART Inc held an 'I HEART Austin' party to benefit Health Alliance for Austin Musicians @ One 2 One Bar March 18 5pm-2am. $10 suggested donation. It was an evening of live music, drink specials, raffles (autographed Willie Nelson Martin Guitar, free recording session at Electric Lady Studios & much more). All proceeds raised were donated to Health Alliance for Austin Musicians.

Live Performances by:  Local Natives, Arrica Rose, WAZ, The Union Line, Butterfly Boucher, Miranda Lee Richards & Austin's own: Murdocks & Vallejo

Sponsored by: Electric Lady Studios, Martin Guitars, Radio Hill Recorders, Lurssen Mastering, Junk Food, Jakprints, Strait Music, One 2 One, Vitamin Water, Cultural Operations, Hotel Saint Cecilia in Austin, Gershwin Hotel in NYC, Uchi Sushi, & Ashley McCue Photography

Produced by: GoodWin Entertainment

Click here to check out our amazing raffle prizes and find out about the winners!

MORE PROJECTS
This event was made possible by the following: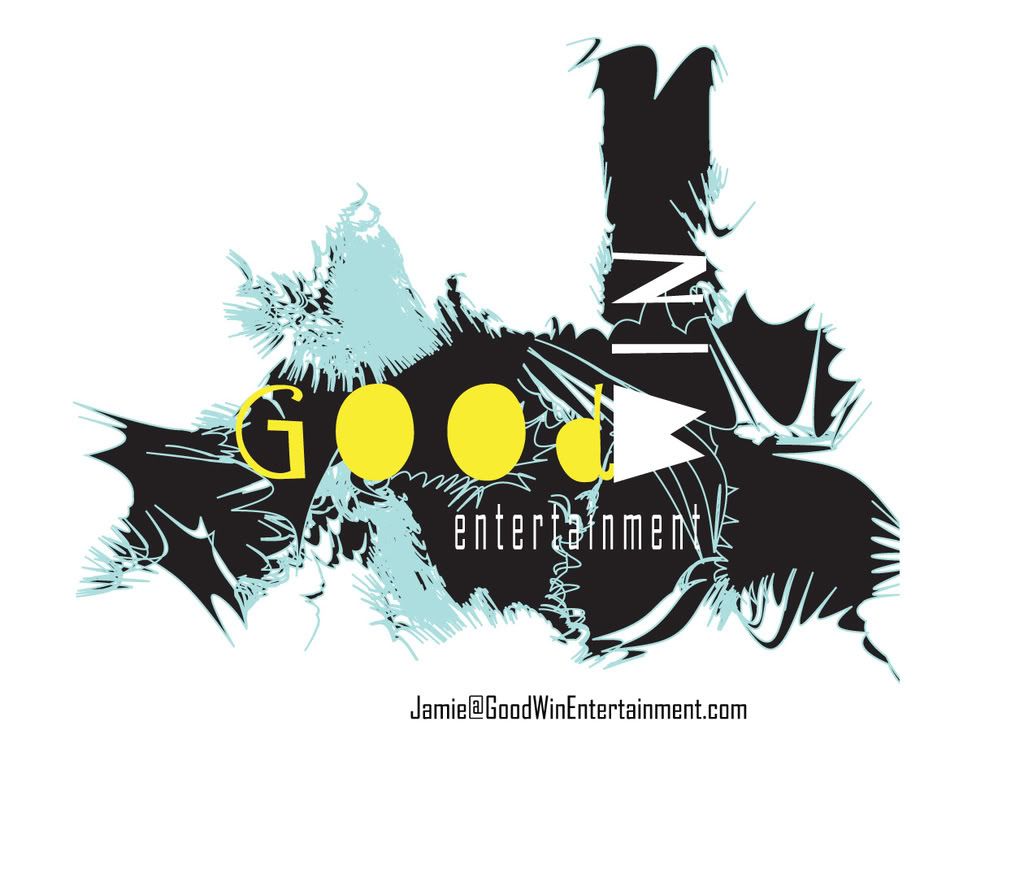 About GoodWin Entertainment...
goodwinentertainment.com
About Ashley McCue Photography...
Ashley has lived, photographed and traveled all over the world. She bases out of an old farmhouse tending to her chickens, garden, and dogs in the city limits of Austin, Texas, but spends her time photographing clients in San Francisco, Santa Barbara, and Los Angeles as well as worldwide. She specializes in still photography.Although she can't sing or play any instruments, Ashley is a great supporter of music. She is especially proud to call Austin home and have such an incredible foundation such as HAAM in her community. Ashley's goal through donating her time to I HEART is to help artists do what they can with what they have.
ashleymccuephotography.com
About Electric Lady...
Electric Lady Studios in New York City's Greenwich Village, was originally built by Jimi Hendrix and designed by John Storyk in 1969-70. It would inaugurate a new era in studio recording by becoming the very first artist owned and operated world-class recording facility. There, Jimi would record his every whim, sketching what would later be known as "First Rays of the New Rising Sun," and chronicling countless jam sessions with guests such as Steve Winwood and Chris Wood of Traffic.  In the decades that followed, the studio's legend grew.  Artists like, Stevie Wonder, Led Zeppelin, The Rolling Stones, David Bowie, The Clash, The Cars, Patti Smith, John Lennon, AC/DC, and Kiss -- all produced monumental recordings at Electric Lady.   
Today, the studio continues to prosper as Manhatten's most seasoned recording facility.  Radiohead, The White Stripes, Ryan Adams, Bjork, U2, Prince, The Mars Volta, Common, The Roots, Al Green, Alicia Keys, Lou Reed, Jay-Z, Foo Fighters, Guns N Roses, Bob Dylan, Muse, Interpol, and Metric (for starters) have joined the already impressive client list -- further illuminatng Electric Lady's thumbprint on Rock N' Roll history.
electricladystudios.com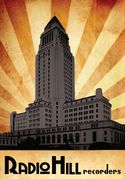 About Radio Hill Recorders...
Dan Garcia's Radio Hill Recorders is a state of the art boutique recording facility located in the heart of historic downtown Los Angeles. The studio is home to the Lil' Monster,  a custom built analog mixing console with Neve, Langevin and API components. Dan Garcia is a producer, mixer, and engineer of multi-platinum selling albums. His client list includes David Crosby, Leonard Cohen, Christina Aguilera, Boz Scaggs, Rod Stewart, J-Lo, Selena, Jamie Foxx, Arrica Rose, Joseph Israel, Joe Purdy, and Richard Swift.
radiohillrecorders.com

About Lurssen Mastering...
Gavin Lurssen has routinely worked on albums that were either nominated for or won Grammy awards, as well as numerous albums that made their way onto the Billboard Charts (many reaching #1). In 2002, the first year mastering engineers were included in the "Album Of the Year" category at The Grammys, Gavin was honored in the category for his work on the "O Brother Where Art Thou?" soundtrack. This year he won once again for his work on Alison Krauss and Robert Plant's "Raising Sand."
lurssenmastering.com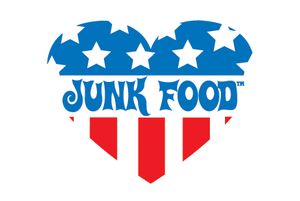 About Junk Food...
The Los Angeles based apparel brand, Junk Food Clothing, started in 1998 with the idea of creating the PERFECT t shirt. The brand has since evolved into an international sensation, selling in top retailers across the globe and over 4,500 stores worldwide. Junk Food continues to capture the essence of American pop-culture through licensed graphics and retro-inspired aesthetics. Junk Food currently has more than 80 licenses in their roster including:  NFL, Star Wars, Rolling Stones, The Beatles, Little Miss, RUN DMC, Smurfs, DC Comics, Marvel, Coca-Cola, Madonna, and the list goes on…
The brand is a favorite among celebrities and trend-setters alike. You can often see Junk Food worn by Beyonce, Miley Cyrus, Ashton Kutcher, Alicia Keys, Paris Hilton, Britney Spears, Kim Kardashian,The Girls Next Door, Megan Fox and many, many more. You can by Junk Food at
www.junkfoodclothing.com
or at your favorite fashion retailer.

About Martin Guitars...
Established in 1833, C. F. Martin & Co. is the oldest surviving maker of guitars in the world. Currently the largest producer of acoustic guitars in the United States, the company is highly regarded for creating some of the finest instruments and introducing innovations that have become industry standards in the music products industry.
martinguitar.com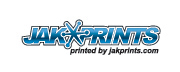 About Jakprints...
Jakprints specializes in custom full-color offset printing, apparel printing and sticker production. Our state-of-the-art equipment and an expert staff with over 25 years of collective experience in the printing industry allows us to offer the highest quality products and best service anywhere while still offering the industry's most competitive prices.
jakprints.com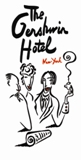 About Gershwin Hotel...
The Gershwin Hotel is the preferred address for the creative International Traveler. Located in the trendy flatiron district of Manhattan just around the corner from King Kong*s famous empire state building. The Gershwin is just steps away from shopping along Fifth Avenue as well as many of the city*s unique restaurants, bars and clubs. The Gershwin is not just another big apple hotel, it is one of the newest *New York Experiences* the hotel shines with New York*s most creative artists, live performances, nightly entertainment, on-site art gallery, plus other features too numerous to mention. Exciting. Convenient. Artistic. Affordable."
gershwinhotel.com

About Hotel Saint Cecilia...
Named for the patron saint of music (this is Austin after all), the 14-room hotel sprawls over nearly an acre just off South Congress Avenue. The property's 1880s Victorian mansion has been re-imagined as louche rock-star digs, with five suites decked out in high drama, Goth-modern glam. The black, aqua and crimson color scheme continues more subtly in sleek new poolside bungalows, where the very Lambert luxuries range from turntables (the office has a shelf of vinyl to lend) to 100 percent organic, king-size Hästens beds (starting price about $6,000). Drinks and breakfast crepes are served in the guests-only bar, or on the patio shaded by twisty limbed, 100-year-old oaks.
hotelsaintcecilia.com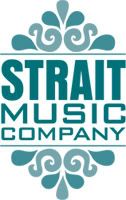 About Strait Music....
Austin's own local music store featuring both new and vintage gear.
straitmusic.com

About Vitamin Water...
glaceau.com
About Uchi...
uchiaustin.com

About Estilo...
estiloaustin.com
Estilo is Austin's newest concept for contemporary casual-to-cocktail wear for men & women. Estilo offers each client a variety of distinct designers. We offer premium denim by 1921 and JETLAG to couture wear by Richard Ruiz and Christopher Deane, fun and flirty wear by Holly Morgan and by Francine, contemporary designs by ABAETE, and cocktail wear by Nicole Miller.

  ©2009
I HEART logos/web maintenance